N
ail wraps (alternative name nail polish strips/nail stickers) are a new trend in the beauty industry and they are becoming more and more popular. But what are nail wraps exactly? They are a perfect alternative to the traditional manicure or pedicure because they offer the same benefits, but you don't have to spend as much time on them.
Nail wraps are thin, pre-cut pieces of vinyl that adhere to your nails and give them a fresh look. They can be found in different patterns, textures, colors, and designs so you can customize your nails with different looks every day.
This is not a cut-new idea to nail art lovers. In fact, nail wraps have been around for over 30 years. The first company that started making them was Nail Rock from New Zealand.
The quality improved at lots and many styles can be selected. The new trending nail wraps are 100% non-toxic and can be applied like nail polish. New technology allows our wraps to provide a long-lasting manicure that is worry-free for the nails. It's convenient, easy, and quick too! Now you have got to know what is nail wraps, but you still need to know below for a better understanding.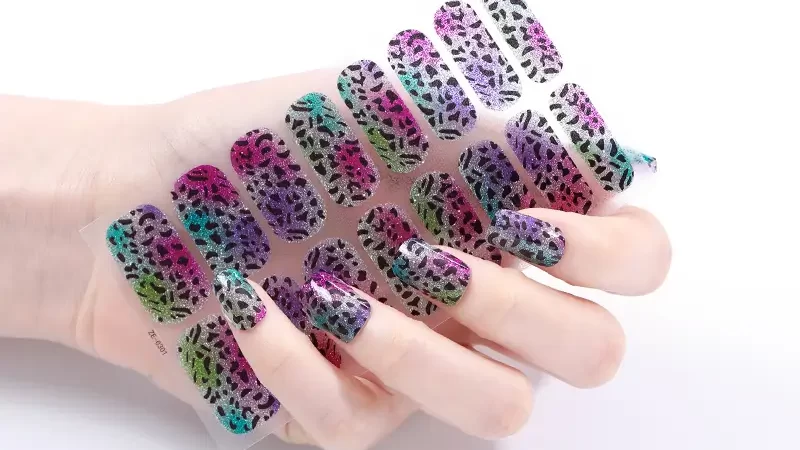 The Benefits of Applying Nail Wraps
Nail wraps are a great way to save time and money when it comes to manicures. They are also a great way to change your nail polish color without having to paint your nails.
Nail wraps are a type of nail art that is applied directly to the nail, without the use of any polish or adhesive. It can last for up to two weeks and is available in a variety of colors, patterns, and designs.
The benefits of applying nail wraps include: it's affordable, quick, easy to apply, water resistant, and durable for up to two weeks.
Are Nail Wraps Bad For Your Nails?
Nail wraps are a type of nail art that has become popular in recent years. They are made of vinyl, which is thin, flexible plastic. They come in different shapes and sizes and are applied to the nails.
The vinyl wraps can be used to create different patterns or designs on your nails. They can also be used to cover up imperfections on the nail surface or to change the color of your nails. While they do not cause any damage at all if you select 100% non-toxic nail wraps. But when you select low-quality nail wraps that may contain formaldehyde and benzene, and other harmful substances, it may cause nail damage and not be good for your health.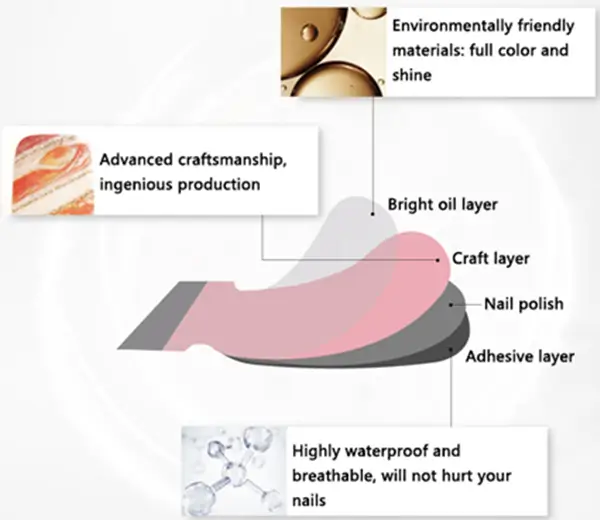 What Are Nail Wraps Made Of?
Nail wraps are made of various ingredients and are designed to give a new look to your nails. The ingredients in nail wraps can vary from company to company.
They are a great alternative for people who want to change their nails without getting their hands wet or for people who don't have time to paint their nails.
Nails wraps can be applied in just a few minutes, and they last for about a week. While nail polish is more complicated and requires more time to apply, it lasts much longer – up to two weeks.
One of the most common questions people ask if what nail wraps are made from, as well as whether they're vegan or cruelty-free. Nail wraps either come in vinyl or nail polish form In general, nail wraps are made of vinyl and an adhesive base while nail polish strips are mostly made from solid or cream-colored polish.
How To Apply Nail Wraps Step By Step?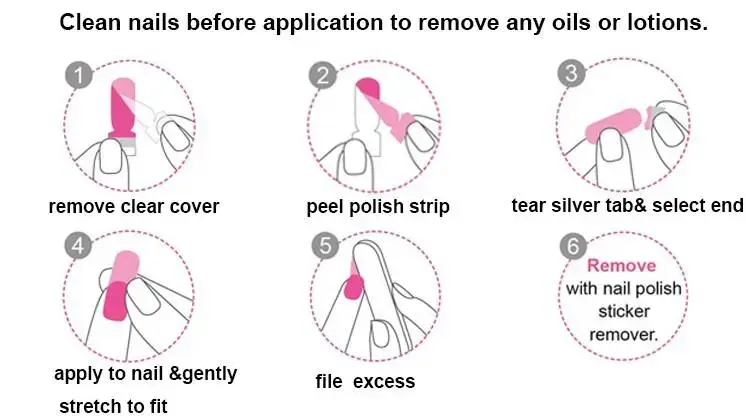 Nail wraps are a popular trend nowadays and they can be used in many different ways. The application process is not complicated, but it does require patience.
Nail wraps are made of nail polish and they come with a backing that has an adhesive on one side to make them stick on your nails. You need to cut the nail wraps to the size of your nails and then carefully apply them to your nails.
The best way to do this is by starting from the center of the nail and then working your way outwards, pressing down firmly for a few seconds before moving on to the next nail.
How Long Do Nail Wrap Last?
Nail wraps are a great way to get a fresh new manicure without the hassle of going to the salon. They're also perfect for those who don't have time for regular manicures. But how long do nail wraps last?
The lifespan of nail wrap varies from person to person and depends on the quality of the product that's used. Generally, nail wraps can last up to two weeks if they are applied correctly and taken care of properly. But there are some things you can do to make them last even longer!
Types of Nail Wraps
There are many types of nail wraps available in the market. The most common type is the nail wrap with adhesive stickers on the back, which can be applied to your nails and removed easily. There are also other types like 3D nail wraps, which are more expensive but last longer and offer more variety in design options.
Where To Buy 100% Non-toxic Nail Wraps?
There are many advantages of buying nail wraps online. You can find a wide variety of brands and designs without leaving your home. And purchase them at any time of day or night, as long as you have internet access.
In addition, many online stores offer free shipping on orders over a certain amount – usually $5 or more. So you don't have to worry about paying for expensive shipping costs either!
SENA NAIL is a company that provides 100% non-toxic nail wraps and offers free shipping. It's time to pick up your trendy nail wraps.