DRY, DAMAGED NAILS AND CUTICLES: A Guide to Healthy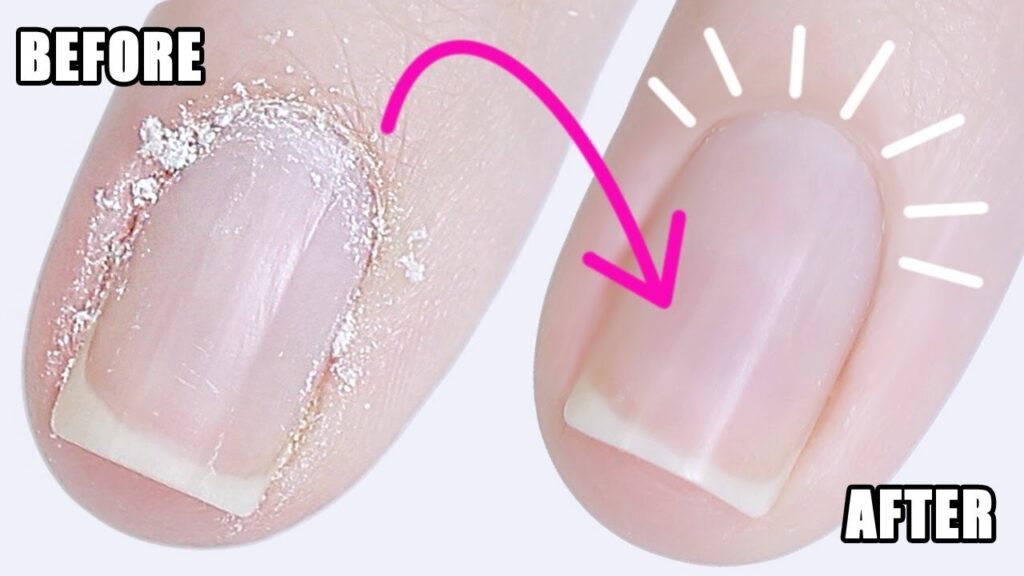 Nail Care
Have you ever wondered why your cuticles are so dry and damaged? The lack of moisture in the cuticle and the surrounding skin can lead to hangnails, cracked cuticles, and overall nail problems. But fear not, there is a solution – cuticle oil.
Cuticle oil is a game-changer when it comes to improving the health of your cuticles. Not only does it stimulate your nail matrix, promoting nail growth and strength, but it also offers a multitude of other benefits.
Our hands endure a lot on a daily basis – from washing and exposure to the sun, wind, and cold weather, to the various products we use. All of these factors can create a harsh environment that damages our nails and cuticles. Regularly applying cuticle oil can provide a protective barrier, preventing damage and irritation, and enhancing the overall health and appearance of your nails and cuticles.
Imagine having a flawless manicure, only to have it ruined by dry, torn cuticles. By incorporating cuticle oil into your daily routine, you can avoid this nightmare. Make it a habit to apply cuticle oil morning and night, ensuring optimal cuticle health.
For maximum results, leave the cuticle oil to soak in overnight. Keep a bottle of cuticle oil beside your bed and let it work its magic while you sleep. This will deeply nourish and restore your cuticles, leaving them soft and supple.
If your nails are particularly dry and dehydrated, don't hesitate to apply cuticle oil as often as needed. This will help restore them back to health and prevent further damage.
Its also recommended to do a professional manicure from a salon, it helps to maintain your nails healthy and clean. And you can take help from AdditionalBeauty to find a best nail salon.
Remember to always apply cuticle oil after completing your manicure. It acts as an extra protective barrier, preserving your freshly painted nails and preventing any lifting or peeling.
When it comes to choosing the best cuticle oil for your nails, we recommend the following options:
1. GELFX CUTICLE OIL:
This powerful cuticle treatment is enriched with Vitamin A, E, and Pro-Vitamin B5. It not only protects and nourishes your nails after a gel manicure but also features the delightful scents of orange blossom and wild cherry extracts. Massage one drop of this vitamin-infused cuticle oil into each nail and the surrounding skin for optimal results.
2. CUTICLE OIL PLUS:
Specifically formulated for dry, dehydrated nails and persistent torn cuticles, Cuticle Oil Plus is packed with Vitamin A and E. Its nutrient-rich orange blossom and wild cherry extracts moisturize your skin, prevent hangnails, and promote healthy nails. Apply one drop to each nail, whether bare or polished, and massage it into the skin. For best results, use it daily, both morning and night.
3. ARGAN OIL CUTICLE DROPS:
If you have dry and brittle nails, this luxury conditioning cuticle treatment is perfect for you. It contains a blend of Argan Oil, Jojoba Oil, and Vitamin E, which nourish and hydrate your skin and nails while reducing signs of aging. Apply one drop onto each nail's cuticle, whether bare or polished, to condition and maintain nail health. For optimal results, use it daily, both in the morning and evening.
Incorporating cuticle oil into your nail care routine is essential for achieving healthy, beautiful nails. Say goodbye to dry, damaged cuticles and hello to a flawless manicure that lasts. Take care of your nails, and they will thank you!