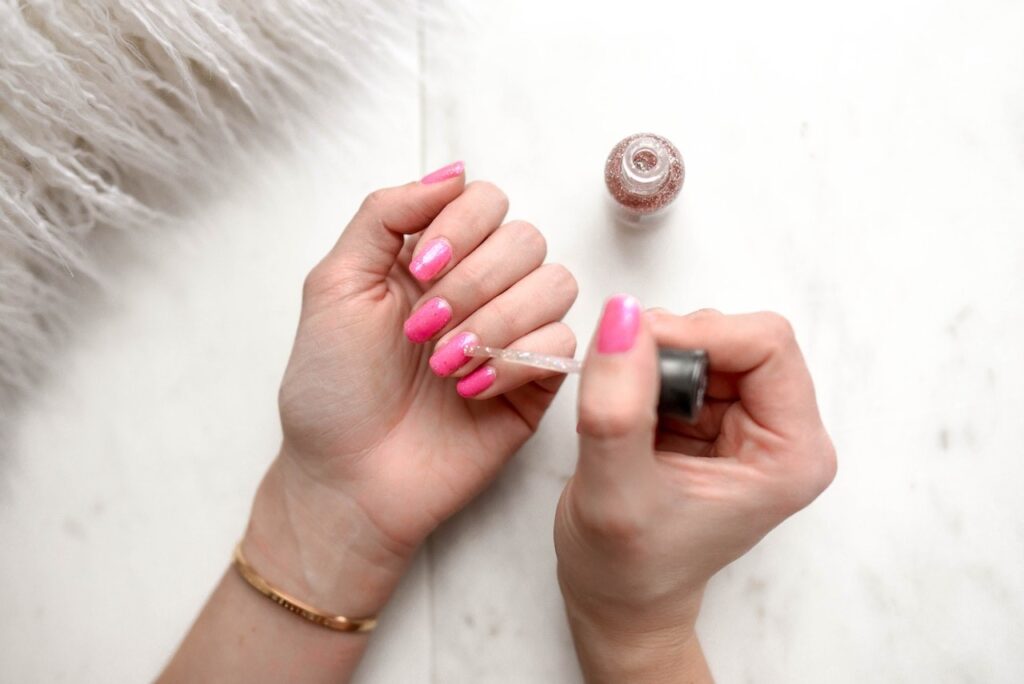 It's no surprise that after fashion and makeup, Hollywood is on its way to influencing your manicure as well, what with Hailey Bieber Nails sweeping over our feeds and nailfiles making a hit. Celebrities like Jennifer Lopez, who sports simple but effective nail art, and Lizzo, who sports over-the-top stiletto acrylics, are both sporting gorgeous manicures on Instagram. Do you wish you had their nails? Get inspired by these celebrity manicures before your next trip to the salon.
An amazing collection of celebrity nail designs
1. Hailey Bieber Donut Glazed Nails:
It's been said that Hailey Bieber likes her nails and skin the way she likes her donuts: glazed. For that shimmering effect, try coating it with a layer of creamy white polish and then dusting it with chrome. Milky white may not be to everyone's taste, but pastels like baby pink, periwinkle, and butter yellow are sure to please.
2. Camila Cabello's Sunshine Nails:
There is no doubt that Camila Cabello takes the crown for having the most perky manicure of all time. Putting on some bright yellow nail polish is one way to spice up your mood so you can put on some sunny days.
3. Kourtney Kardashian Barker's cherry nails:
The flirtatious cherry designs on Kourtney's nails, which famous nail highly skilled Kim Truong delicately painted for her, are adorable. Cherry nail art appears to be quite fashionable at the moment, and I believe that such a cute trend will continue to be trendy throughout the summer.
4. Selena Gomez's pastel skittle nails:
Selena is a trendsetter no matter what she does, she is loved by everyone. What about pastels for the spring? Groundbreaking. If you're planning to go to the nail parlor for your next manicure, take inspiration from Selena and decide on an exciting aesthetic design that is inspired by Skittles.
Emma Chamberlain's sculpted mani:
Emma Chamberlain has been seen having some cute Manis. She had one of the best-sculpted mani on the Met Gala and that incredibly phenomenal look was put together by famous nail artist Betina Goldstein, who personally painted and crafted 3D Cavetto Molding for the Met Gala.
Jennifer Lopez's Stark White Polish:
Nails in white? For this time of year? You simply cannot make a mistake. Just take it from the woman who started J. Lo Beauty if you need further assurance and guess who could be that woman? No other but Jennifer Lopez. Throughout every second of her honeymoon, she has been sporting a color that is both elegant and attractive.
Lily Allen's Lava Lamp Look:
Thank you for being patient with me while I express how much I adore the manicures of Lily Allen. The nail artist Juan Alvear worked his magic on her nails, and the results are breathtaking. It combines to feel both extremely vintage and up-to-date at the same time. And in connection with the current Barbiecore craze, you can count on me to support everything and everything pink.
Vanessa Hudgens' Flame Design:
Steal a page out of Hudgens' playbook if you want to go all out with her nail art. Hudgens is a great role inspiration. The nail artist Zola Ganzorgit gave the celeb her nails with an ombré base and a chrome flame creation specifically for the MTV Awards. Although we are extremely fond of the silver tint, we find ourselves thinking that this kind of look would be gorgeous in an orange or red color as well.
Conclusion:
Celebrities often serve as trendsetters in the cosmetic industry. After all, they've got a connection with the best makeup professionals in the industry. While nail art has been getting all of the limelight lately, the makeup and hairstyles continue to be on point. We have spent much of the summer looking for the latest and most fashionable trends.
We spent countless hours going through social media to find the most elaborate, stunning, gorgeous manis applied by some of our favorite celebrities, which is why we hope you love them every bit as much as we do! These are some of the most amazing collections of celebrity manicures. Without any more delay, keep scrolling, get ready to take screenshots, and book your next Mani.