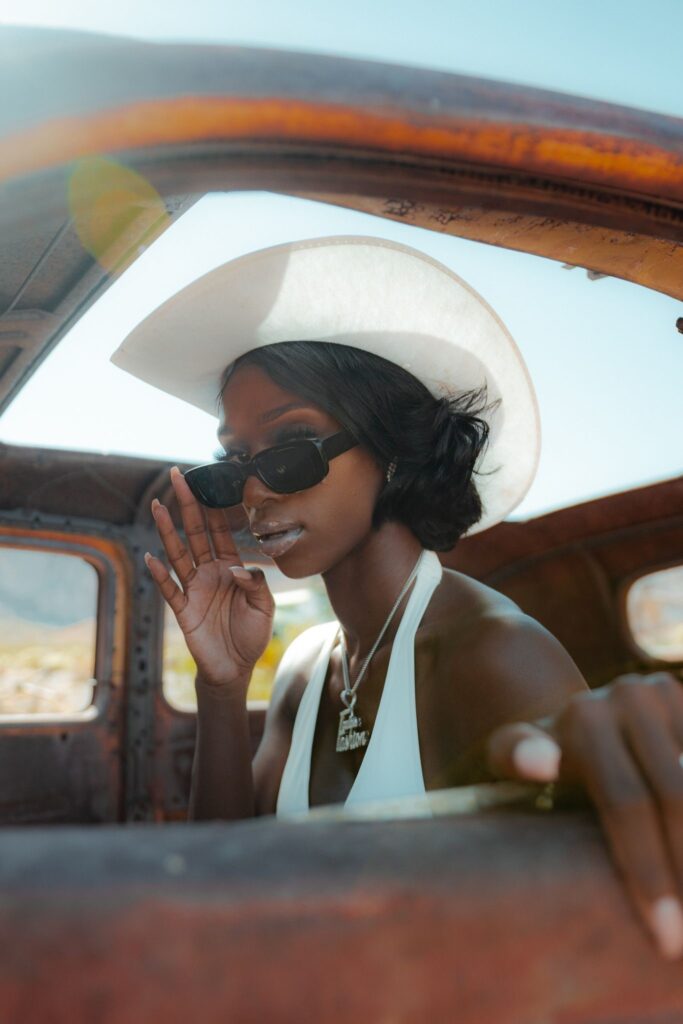 Almost everyone falls into a rut at some point in their lives. Whether it's because of difficult external circumstances or you're feeling generally unmotivated, you can take comfort in knowing you're not alone. According to statistics, confidence usually peaks in middle age, but it's normal to struggle with self-assurance at any time during your life. Thankfully, there are some easy changes you can make to get moving in the right direction. Here are four ways to build your confidence and give yourself a fresh start, courtesy of Nail Art School.
1. Take Responsibility in a Healthy Way
Taking radical ownership of your part in your relationships, work performance, home life, and elsewhere is an excellent way to gain a sense of control. This lets you see where you can take action and where you need to practice acceptance.
However, taking responsibility doesn't mean beating yourself up and increasing negative self-talk. Remember that everyone makes mistakes. Then, you can see your missteps as opportunities for improvement in the future. This will help you foster a growth mindset instead of getting bogged down in regret.
Set small self-care goals, too. You don't have to go on a week-long yoga retreat to feel refreshed and confident. Pamper yourself with a hot bath or do your own nails with wraps from Nail Art School. These small steps will make a big difference.
2. Set Goals
Having a destination in mind will help give you purpose and let you measure your success. Breaking down your goals into smaller steps makes them more achievable and easier to reach.
Perhaps you want to run a marathon, but you hardly exercise at all. Set smaller goals for yourself, such as walking for 20 minutes and then jogging for five minutes. Make it easier by inserting one minute of jogging after every five minutes of walking. As you get more comfortable, you can increase your run time, and soon you'll be doing more than you ever thought you could.
3. Create a Daily Routine
Creating structure can help you turn your goals into daily habits. If you have a goal of eating healthier, you can set meal times for yourself or schedule time for meal prep. If you want to write a novel, set aside 30 minutes of writing time per day. One way to make sticking to your schedule easier is by removing obstacles that take extra time. Suppose you want to learn to play guitar. Have your guitar out on a stand and easily accessible for practice, rather than stored away in a closet. These small changes make a significant impact in the long run.
It's also important to make the time to pick up and clean your home. Make a daily schedule for yourself that includes small steps, like wiping down the kitchen counters and throwing in a load of laundry. If you do small things each day, you won't have to dedicate a big chunk of time to cleaning. You can even find helpful tips online to do regular cleaning tasks more efficiently.
4. Change Careers or Start Your Own Business
The slight changes above can help whether you're in a job you love or not, but finding a fulfilling job will greatly add to your quality of life. You may even want to start your own business so you can pursue something that you enjoy. If this is the case, creating a business plan can help you get your new venture off the ground.
A great business plan includes a description of your company, what you're selling, your business structure, funding, and financial projections. Remember that you can break these big tasks down into smaller ones, making them more doable. You can also use a formation company to complete the business registration requirements so you can focus on other aspects of your new business.
As more and more people work from home, the home office is becoming an essential part of the modern home. When designing a home office, there are a few key considerations to keep in mind. First, it is important to choose a location that is quiet and free from distractions. A dedicated room is ideal, but any space that can be isolated from the rest of the house will work. Second, make sure to include plenty of storage for paperwork and office supplies. Finally, add personal touches to make the space your own. If you need to modify a room to design your home office, be sure to keep receipts for any work done, as certain renovations could boost your home's value if you choose to sell it down the road.
Start Anew
A fresh start can give you the energy you need to live your life to the fullest instead of barely getting through the day. If you're already experiencing burnout, adding things to your day can seem stressful. If you take responsibility, set achievable goals, add structure, and even start your own business, you'll be on your way to a happier life more quickly than you think. Little things can add up and lead to major change.
Photo Credit: Gabe Garza via Pexels