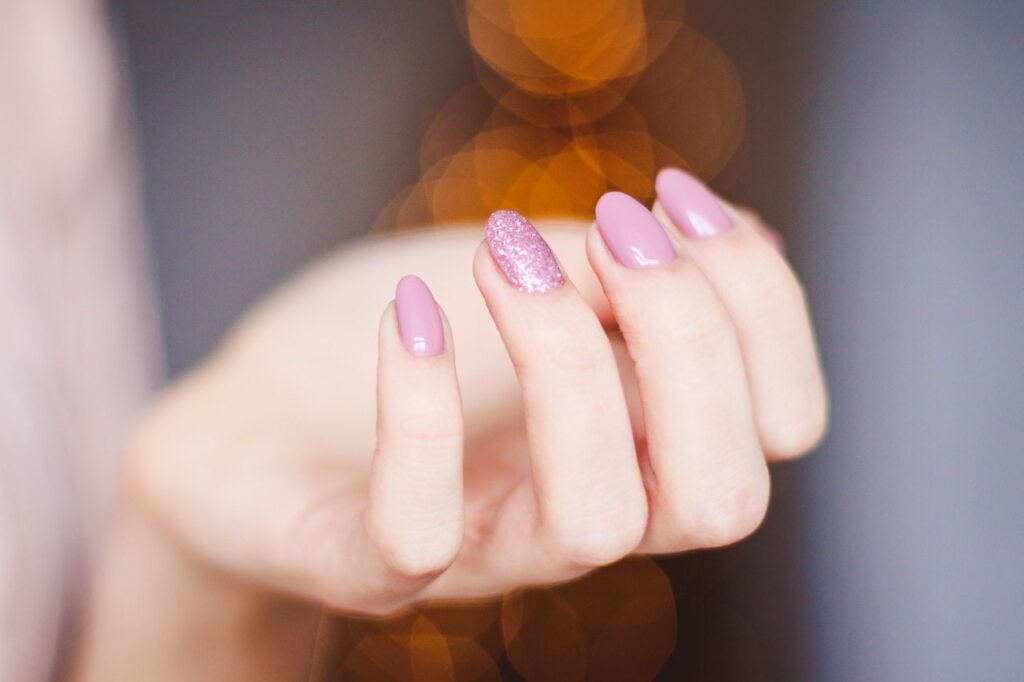 Many of us have weddings or other fancy events coming up that will require us to look our best. This also applies to our nails! For these types of occasions, we recommend a classy nail look rather than wild and crazy nails. Don't worry if you're new to nail art or don't know which looks qualify as "classy nails," because we'll show you all the examples you need to nail this vibe.
Furthermore, if you enjoy doing your own nails, these are ideal because the majority of them can be DIYed. You can either paint your nails or use press-on nails to achieve that classy nail look. If you want something a little more complicated, you can have them done at your local nail salon.
Classical Nail Designs
In the following, there are 5 classy nail designs that you'll adore:
Pink Ombre Nails
Pink ombre nails are a popular and eye-catching nail design that combines various shades of pink in a gradient or fading effect. Ombre is the process of smoothly blending colors from light to dark or vice versa, resulting in a smooth transition of colors.
Pink ombre nails can be created by starting with a light pink shade as the base color and gradually transitioning to darker pinks or even different shades of pink, depending on your personal taste or preferences. The key to creating an aesthetically pleasing gradient is to use complementary colors. We're sure you'll love the pink ombre nail styles.
Half Moon Nails
The half-moon nail design, also known as "Dita nails" after the famous burlesque performer and devotee of the half-moon manicure Dita von Teese, entails leaving a blank space over the lunula, which is the half-moon or crescent-shaped area of a fingernail bed that is white. This design was given the name "Dita Nails" in her honor. This type of manicure for short nails looks fantastic with a rich shade of red.
The term "half moon" refers to the shape created on the base of the nail, where the natural nail color is left exposed and the tip is painted in a contrasting color or decorated with various designs. This design creates a sophisticated and eye-catching appearance that opens the door to limitless creative opportunities. Nails shaped like half moons can be customized with a range of colors, textures, and patterns, from simple and elegant to daring and artistic.
French Glass Nails
When it comes to trendy nail designs for this year, the French glass pattern is at the top of the list. It is something that many people want, but in addition to the traditional French manicure, they have a variety of other requirements. The ultra-thin and understated French manicure, as well as the exquisite French glass nail style, will be popular in the year 2023.
French glass nails, also known as verre églomisé nails, are an alluring and sophisticated nail art trend that originated in France. Inspired by the art technique verre églomisé, which entails applying gold or metallic leaf to the back of a glass surface, these nails imitate the hypnotic beauty of gilded glass. The end result is a beautiful and reflective pattern that adds a touch of sophistication to any manicure.
Matte Nail Polish
While shiny polish has a more 'polished' appearance, matte nail polish allows you to experiment without being too daring. Matte polish, with its subdued satin finish, makes nails appear subtly elegant, and when artistically combined with a high-shine top coat, some pretty cool nail designs can be achieved! With this short nail design, experiment with matte polish on the entire nail, on the tips, or to create a custom pattern!
Keep in mind that matte nail polishes typically have a slightly different application procedure than regular polishes. They may require a slightly thicker application and require additional drying time. To achieve the best results, it is also essential to properly prepare the nails by ensuring they are clean, dry, and devoid of any oils or residues.
Solid Color Nails
Colors should not be overlooked! Applying a solid color to short nails is an excellent way to achieve a sophisticated look. Just make sure the nail polish is free of chips and bumps. If you want to do this type of manicure, we recommend using a classic red or darker red polish to achieve a classic look.
Consider a flawless, solid color nail polish that stands out with its boldness and vibrancy. The polish glides on smoothly, leaving a seamless, opaque layer of rich, pure color on your nails. Solid color nail polishes are a powerful accessory that can express your personality while also adding a splash of color to your overall look. The pigment's intensity catches the eye and adds an instant pop of color to your fingertips.
Conclusion
Elegant nail art can enhance your overall appearance and boost your self-esteem. By investing in self-care and taking the time to pamper yourself with exquisite nail art, you can express your creativity and leave a lasting impression. Therefore, embrace the beauty of your fingertips and use your nails as a canvas for your unique and dazzling expression of self.